Why Your Business Needs Managed IT Services
Downtime and data loss jeopardize businesses' operations and damage their reputation and customer trust.
In today's constantly evolving technological landscape, business owners need reliable and efficient IT support services to ensure their operations run smoothly. Furthermore, with the growth of remote work, cybersecurity risks have multiplied. So, it is crucial to ensure that your employees are protected even when they are out of the office. This is where a managed service provider (MSP) comes in – an external IT service team manages and oversees your company's IT infrastructure.
Downtime and data loss are unacceptable and could be catastrophic for your business. Every minute counts, and downtime can result in lost revenue, decreased productivity, and, worst of all, a loss of customer trust.
Time is essential when resolving any IT issues; having a reliable IT services provider can make all the difference.
Smart investment
You work hard to build your business, and the last thing you want is the stress and headache of a system crash. Our managed IT services take the worry off your plate.
Don't wait until an IT issue arises – partner with us today and enjoy the peace of mind of having a reliable managed IT services provider. These are some of the benefits:
Reduced downtime:
We will monitor your IT systems and networks around the clock, detect issues before they cause significant problems, and quickly resolve any IT-related problems. This proactive approach minimizes downtime, and business operations can continue uninterrupted.
Enhanced security measures:
We will help identify potential vulnerabilities in your company's IT infrastructure, implement security measures, and monitor suspicious activity. This approach helps to safeguard your company's sensitive data and systems from cyber threats.
Cost savings:
Operate with predictable and scalable IT spending. Outsourcing IT management is more cost-effective than hiring an in-house team. We offer scalable solutions that can be customized to meet your company's specific needs, eliminating the need for costly hardware and software purchases.
Access to the latest technology:
We stay up-to-date with the latest technological advancements. We can advise you on the best IT solutions for your business and ensures that your company's IT infrastructure is always current and aligned with industry standards.
Improved efficiency:
With our managed IT services, you can leave IT-related tasks to us, freeing up time and resources for other critical business activities.
Delivering reliable IT services to a broad cross-section of industries.
Since 2007, T3 MSP has been a full-service IT company specializing in IT support, cybersecurity, and cloud solutions in Charlotte and the Atlanta Metro areas, from planning and budgeting to implementation, monitoring and maintenance, user training, vendor management, and more.
We've partnered with the best technology vendors to provide reliable and professional IT services to companies in various industries, including:
Architecture and Engineering
Construction
Education
Finance
Healthcare
Legal
Logistics
Manufacturing and Industrial
Professional Services
Real Estate
Small business owner?
Fall in love with technology again.
At T3 MSP, we believe that technology is not just a tool; it's a partner that works tirelessly to make our lives easier. We understand that technology can be overwhelming, but we're here to guide you. Whether you need to set up a new device or an entire network, our team of experts is here to help.
If you are tired of feeling annoyed by the constantly changing world of technology; or find yourself avoiding new gadgets and software, fearing the steep learning curve, it's time to change your perspective and fall in love with technology. Think about it – technology can simplify your life, connect you, and help achieve your goals.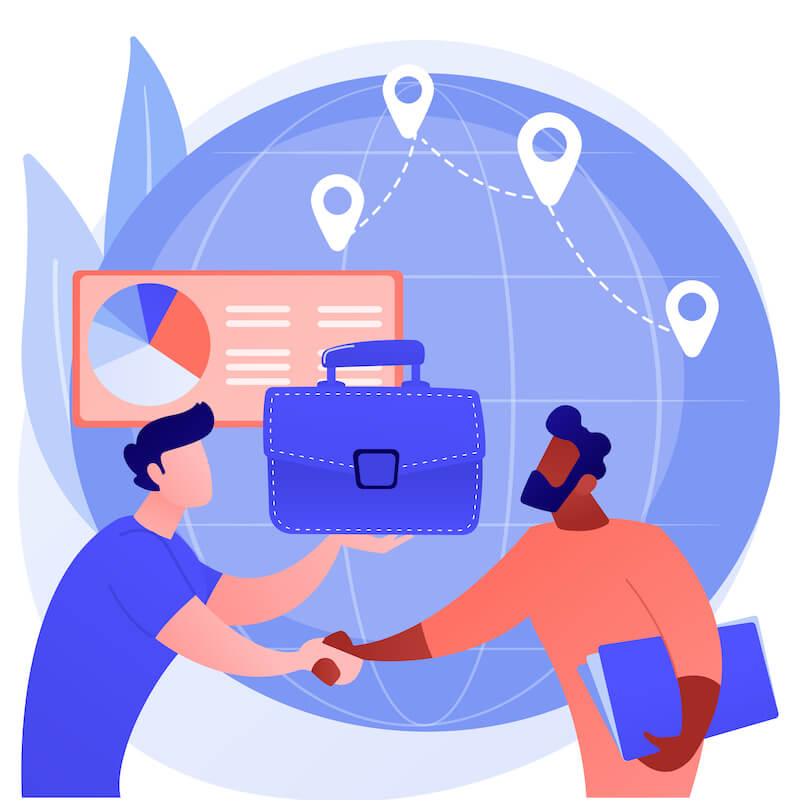 Building strong relationships
At T3, building solid relationships with our clients is essential for providing exceptional IT support. We use the Value Proposition Canvas framework to ensure our solutions align with your business needs and values.
By offering personalized IT support, we strive to create a positive and stress-free experience for our clients. Our team of experts is always available to answer your questions, provide assistance, and troubleshoot any issues. This personal touch makes you feel valued and supported, resulting in an outstanding customer experience.
The most reliable answer to your IT operations, guaranteed.
Our agreements are NO RISK. Whether on a month-to-month or a multi-year agreement, you can cancel our services anytime. We believe the best way to build trust and maintain a long-term relationship is to meet or exceed your expectations.
OUR COMMITMENT
LIVE SUPPORT: we answer all support calls live during your business hours.
EMERGENCY RESPONSE GUARANTEE: we'll take your emergency within 10 mins. If not, we'll credit your account.
MONEY-BACK GUARANTEE: we'll give a full refund if you are not 100% satisfied with our plans within the first 60 days.
60-DAY CANCELLATION POLICY.
CYBER SECURITY VALUE: we constantly update our security stack to protect you from the latest threats.
BUDGET-FRIENDLY SERVICE: we fix your IT monthly spending to include Cyber Security, Managed Services, and business review meetings.
WE MAKE THINGS EASY!
What our clients say
Frequently Asked Questions
What is MSP?
MSP stands for Managed Service Provider in information technology. It refers to a company that provides IT services to businesses on a proactive basis, managing and monitoring their IT infrastructure remotely. The goal of an MSP is to ensure the smooth and secure operation of a business's technology systems while minimizing downtime and mitigating cybersecurity risks.
What are Managed IT services?
Managed IT services are outsourced IT solutions to an MSP that provide businesses with ongoing support for their technology needs. They include various services, such as network monitoring, help desk support, software updates, cybersecurity, and more.
How do managed IT services benefit businesses?
Managed IT services can help businesses in several ways, including increased efficiency and productivity, reduced downtime, improved security, and access to expert IT support. Read more in this article.
Can managed IT services be customized to meet the specific needs of my business?
Yes, managed IT services can be customized to meet the specific needs of your business. A good managed service provider will work with you to understand your unique requirements and develop a tailored solution that meets those needs.
Are managed IT services cost-effective for small businesses?
Yes, managed IT services can be cost-effective for small businesses. By outsourcing their IT needs, small businesses can save on hiring and maintaining an in-house IT team while receiving expert support and access to advanced technologies. Read more in this article.
What locations does T3 MSP serve?
We provide remote assistance at the state level in North Carolina and Georgia. National service is also available remotely or through our partners. In addition, we can provide onsite assistance in the Charlotte Metro Area, Atlanta Metro Area, or at a state level through our partners.
Take control of your IT
At T3 MSP, we empower your business with premium IT and cybersecurity services that give you peace of mind.
We use cutting-edge technology to proactively protect your network against all possible risks. Contact us today and take the first step toward comprehensive IT services and security.
Schedule a Network Assessment
or Book a FREE Consulting Call with our experts.