With over a decade of experience (since 2007), T3 has established itself as a leading IT services provider.
As a business owner, you deserve nothing but the best, which is why our unwavering commitment to providing reliable and professional IT services is unmatched. Our highly skilled IT professionals are equipped to tackle even the most daunting IT challenges, ending your IT nightmares for good. So don't just take our word for it; see what satisfied clients say about our top-notch managed services.
Give us a try! Trust T3 to take your business to the next level with our cutting-edge technology solutions.
Schedule a Security Assessment
or Book a FREE Consulting Call.
T3's proactive approach extends beyond cybersecurity
T3 has been instrumental in elevating our cybersecurity posture, especially critical for our non-tech-savvy company. Their up-to-date knowledge of threats and respected safeguards ensure our constant protection. Weekly tips, tricks, and threat updates promote continuous improvement.
T3's team members exhibit professionalism, expertise, and effective communication, understanding our unique needs. They are highly responsive, swiftly resolving any concerns or technical issues.
T3's proactive approach extends beyond cybersecurity, actively suggesting solutions to increase efficiency and productivity.
We are extremely satisfied with their level of service and their commitment to excellence. With T3, we have found not just an IT support team, but a dedicated business partner.
We wholeheartedly recommend them to other businesses seeking exceptional, personalized IT support.
Kelso Stevens
Oneliance
Professional, client-focused, disciplined, and comprehensive.
We had a crisis of ransomware where we lost access to one of our disks. I emailed T3 MSP on a Sunday, and after two hours of triaging the issue, it became clear what had happened. First, they walked me through every step of the resolution. Then they proposed more robust protection by combining monitoring apps, secured backups and recovery, anti-malware software, and user training. So, we are now working with them on those additional longer-term measures.
T3 is a partner, and they get the needs of small businesses. They are professional, client-focused, disciplined, and comprehensive. I recommend T3 MSP to business owners in NC.
Sheppard D. Narkier
Candlewall LLC
Great Work and Communication!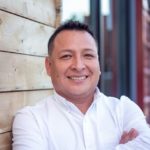 We decided to build our new office building, and T3 MSP was recommended to do our IT infrastructure.
All I can say is that working with T3's staff has been an outstanding experience: from planning meetings to the installation and follow-up. They are very knowledgeable and consistent with their high quality of work, which gave me peace of mind.
We will definitely work with T3 on future projects! I highly recommend T3 MSP to anyone.
Juan Carlos Rodriguez
Casanova General Contractor, LLC
Personalized Support and Responsiveness
The latest project involved our Atlanta warehouse, and I appreciate the personalized support and responsiveness of the T3 team.
I haven't worked with another IT firm in a long time. I have been working with T3 for over 10 years.
If you are considering T3 as your IT service provider, just give them a try!! I have NEVER had a bad experience with the T3 team in all these years working with them.
Terri Graham
CLN Worldwide
Excellent Service and Value!
We have been working with T3 for over 15 years, and I can't express enough how great their service and the value they provide to our company.
T3's team is responsive to our needs and handles our requests in a timely manner, sometimes even the same day! We are very pleased with their sense of urgency and pro-activeness when assisting us. We feel they go beyond expectations in addressing our concerns promptly.
We trust their expertise and input with all of the technology needs in our growing company. We highly recommend T3 MSP.
Yael Manor
Polygal Inc.
Consistently Prompt with Their Response and Helpfulness
T3 MSP has helped us out tremendously! Most importantly, the project of moving our sister company email domains under one common location has been a fantastic improvement for our company. T3's team worked weekends and late hours, many times, to make these projects happen as seamlessly as possible for us. For that and much more, we are very grateful!
If you're thinking of about using T3 MSP, all I can say is that they are consistently prompt with their responses and helpfulness. They realize the importance of IT issues and the impact that they can have on a company's efficiency. Anytime we run into problems, they make it a top priority, which is one of the most important qualities when looking for an IT firm.
Will Medlock
SVI Dynamics
When Problems Arise, T3 is Available at Any Time to Correct
T3 MSP helped us migrate our server, and now we can access our files much quicker than when we were on the cloud.
T3's team responds quickly to any problems and will do what it takes to correct them when we are down. They understand the cost of being down.
When problems do arise, T3 is available at any time to correct. We also had T3 develop a new system to replace an outdated one. Merging the two together was a large task, but we finally migrated to the new system.
Give T3 MSP a try. You won't be disappointed.
Mark Zerona
Vision Envelope
Always There to Assist
The most significant benefit of having T3 working with us is that they take care of ALL our IT needs. You give them a call, and they are always there to assist. Makes running a business so much easier when you don't have to worry about those things.
There is nothing T3 could do better, the best IT company I've ever done business with.
No one should be on the fence about choosing an IT firm, everyone should use T3 MSP, hands down!!
Ashley Binga
Sycamore at Tyvola